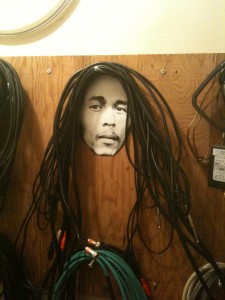 I saw this simple but joyful idea recently when a friend shared it with me on Facebook, and I just had to do up my own version for the studio!
Here's the Bob Marley Cable Caddy. Simple, but ever so effective! I'm not sure who came up with it originally, but I hope you like my rendition of the idea.
Happy St. Patrick's Day! Time to get back to my drink.